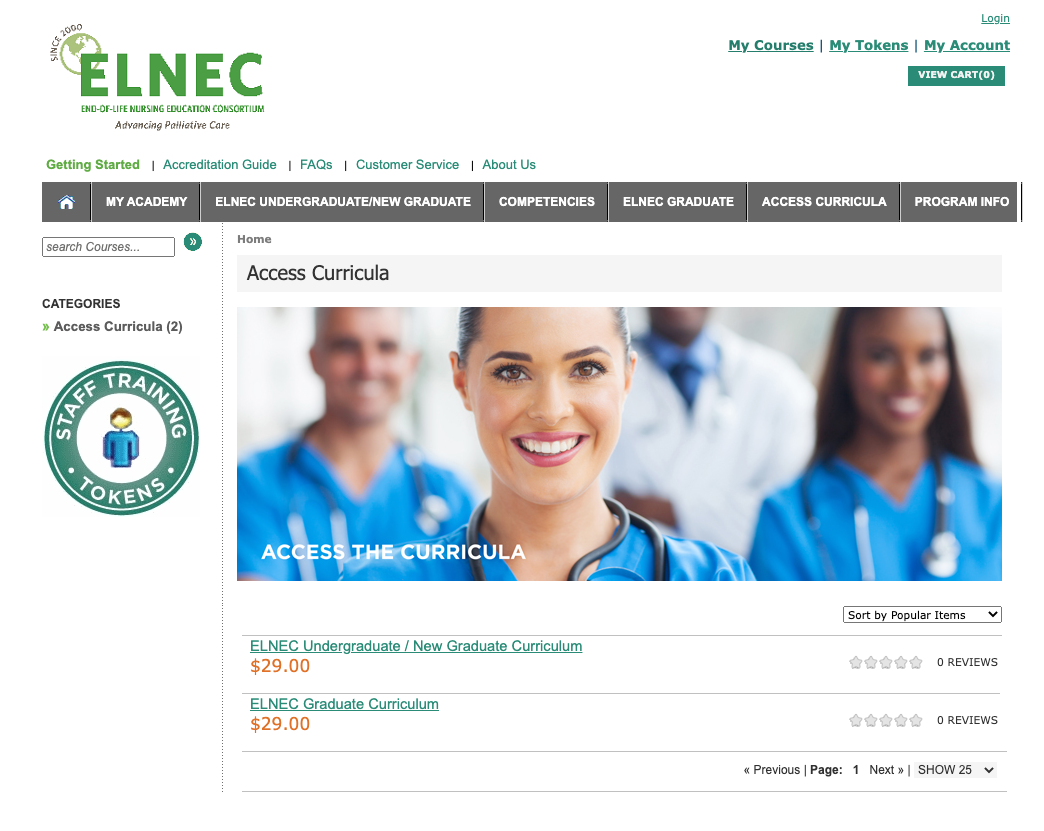 Description: The End-of-Life Nursing Education Consortium (ELNEC) offers an online Undergraduate and New Graduate Curriculum for entry into practice through Relias Learning. This curriculum meets the AACN CARES competencies for primary palliative care at the undergraduate level.  This includes six, one-hour online modules.  Faculty supplemental materials are freely available on request. There are multiple modes of teaching and learning (e.g., videos, test questions) and was produced by experts in palliative care nursing.
AACN Domains: Evidence-Based Practice; Clinical Judgement; Communication; Ethics
Format: Other - Website with Online Learning Modules
Audience: Baccalaureate Level; Graduate Level; Practicing Nurses; Nursing Faculty
Cost: $29.00 per person for one-year online access
Tips and Suggestions: The six, one-hour modules are easy to integrate into undergraduate or graduate curriculum to meet palliative care entry into practice competencies. They could also be used in a Nurse Residency program for recent graduates. Excellent resource for curriculum planning and support for faculty and nurse educators. 
Citation: End-of-Life Nursing Education Consortium (ELNEC) Academy. Relias Learning. https://elnec.academy.reliaslearning.com/. Accessed November 1, 2022.