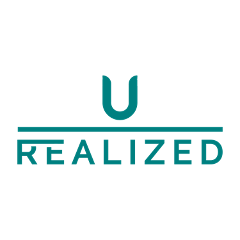 U*Realized helps organizations understand, create, and implement activities and processes that improve customer, employee, patient, and caregiver experiences. Erna Alfred Liousas, founder and CEO of U*Realized, shares that she is passionate about the unpaid caregiver experience. "As a former unpaid caregiver, I found it was challenging to find vetted, credible resources."
So, Erna built the CG360 platform to support unpaid caregivers by sharing resources that help navigate caregiving. The platform also promotes self-care and offers access to a community of individuals facing similar challenges, such as supporting elder loved ones with chronic and serious illnesses. "I list the Coalition as a caregiver resource due to the hands-on and multidisciplinary approach it takes. This work empowers patients, while supporting education across the healthcare team." One of the ways Erna hopes to support the Coalition is by providing input on the state's MOLST-to-POLST transition from the caregiver lens. The Coalition looks forward to working with Erna and U*Realized to support people living with serious illnesses and their caregivers.
---

The Coalition is thrilled to add another school of nursing to our membership as the work of our Nursing Taskforce expands. The Elaine Marieb College of Nursing at the University of Massachusetts Amherst (EMCON) prepares students at the baccalaureate, master's, and doctoral levels to practice in a wide variety of healthcare settings and develops nursing leaders and researchers. Raeann LeBlanc, the Seedworks Endowed Clinical Associate Professor in Nursing (which has an emphasis on promoting social justice), heard about our Coalition and was eager to jump into our workgroup collecting resources for nursing faculty about serious illness care. Raeann's background as an advanced practice nurse and researcher in clinical practice has focused on people living with chronic and serious illnesses. EMCON's Dean and Professor Allison Vorderstrasse is excited to have the school become a Coalition member. "We know that, in order to transform care, we must first transform education," said Allison. With the help of EMCON through the Nursing Taskforce, the Coalition will continue to advance its work to ensure that all nurses are prepared to care for people with serious illness.
---

The Prisoners' Legal Services of Massachusetts' (PLS) mission is to challenge the carceral system through litigation, advocacy, client counseling, outreach, and partnerships with policymakers, impacted individuals, and the general public to promote the human rights of people who are incarcerated and end harmful confinement. "Our work is client-centered, and our long-term goal is to dismantle the racial discriminatory practices that have led to and that continue to perpetuate mass incarceration," said Executive Director Lizz Matos. PLS serves all of the people incarcerated in state prisons and county jails throughout Massachusetts as a civil legal services provider and believes that everyone who is incarcerated should have access to quality health care, including access to substance use and mental health services. PLS also advocates directly with jail and prison health administrations regarding deficient care and represents incarcerated people in litigation to remedy constitutional violations.
PLS also assists individuals who are terminally ill or permanently incapacitated with petitions for release on medical parole so that they can receive appropriate and compassionate end-of-life care in a community setting. PLS is currently working with the Medical Justice Alliance, a national organization that coordinates pro bono medical support to prisoners' rights advocates, to develop a program that involves physicians and other clinicians in medical and medical parole advocacy. The Coalition is excited to work with PLS and increase awareness of the health care needs of people who are incarcerated and living with serious illness.