Providing a thoughtful space for community members to share their insights and experience with healthcare researchers and program developers as they start new initiatives.
---
About the Board
Organized by the Massachusetts Coalition for Serious Illness Care in partnership with the Patient Advocate Foundation (PAF), the goal of the Board is to ensure that our health care systems are investing in research and programs that best serve the needs of communities across Massachusetts. This is especially important for communities that are underinvested in and underrepresented – those often with the highest needs, yet least likely to have their voices heard. The Board will focus on reviewing research and programs about people with complex or chronic illnesses and conditions. Board members will bring their own lived experience as patients or caregivers as well as the broader perspectives of the communities they are closest to, either in their personal lives or because of where they live and work.
Why would you want to join the board?
This Board is a chance to share your insights and expertise about the questions that need answering and the programs that should be created that get to heart of the issues and challenges you and your community are facing. It's a unique opportunity to have your voice heard and help improve care for everyone.

What is the time commitment? Is there compensation?
Those chosen will be asked to serve for at least one year. Board meetings will be held virtually (online) approximately 8-10 times per year. Board members will be paid an honorarium of $150 per meeting for their service.

How can I join?
We are not accepting new applications at this time. Please join our email list to know when the next application cycle is open.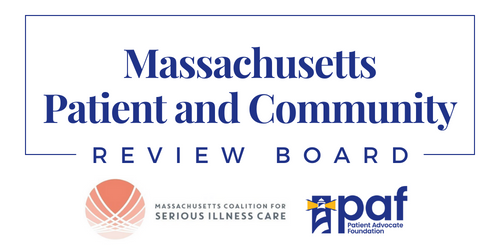 ​