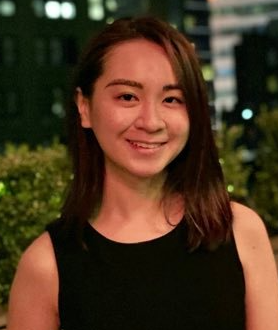 How might a health care proxy volunteer program look in Massachusetts? How can we best recruit and train volunteer health care proxies to ensure health care decisions made for each patient align with what matters most to them? What role can the Massachusetts Coalition for Serious Illness Care best play in developing such a program? These are the questions that Fiona Pat explored in 2020-2021 as part of her graduate Capstone Experience at Harvard Medical School's Center for Bioethics.
According to a statewide survey we conducted in 2018, less than half of Massachusetts residents had a completed health care proxy form. Even among people over 65, 31% had not completed one. While being 'too young and healthy' was the most common reason respondents said they didn't have a proxy, 40% said they didn't have one because they had no one to pick. With this need in mind, Fiona focused her graduate work on identifying best practices in developing a sustainable volunteer health care proxy program in Massachusetts.
Coalition Executive Director Anna Gosline and David Sontag, JD, MBE, Managing General Counsel for Beth Israel Lahey Health, Co-Chair of the Ethics Advisory Committee at Beth Israel Deaconess Medical Center and Co-Director of the Capstone Program at the Center for Bioethics, served as capstone mentors for Fiona. David shared, "There should not be a split between the haves and the have nots. Everyone should have their goals, values and preferences respected, even when they cannot speak for themselves. A health care proxy volunteer program will allow us to identify people who can be the voice of someone who otherwise would end up voiceless."
Grounded with an in-depth literature review and with guidance from Anna and David, Fiona conducted interviews with leaders of volunteer guardianship organizations, and community-based and social service programs across the country. Next, Fiona analyzed findings to identify various program structures, best practices and lessons learned. Fiona's research project concludes that there are three core types of program structures, each of which can host and sustain a successful health care proxy volunteer program with other important elements taken into consideration. For example, Fiona's research highlights the importance of structures to find suitable numbers of volunteers, especially considering that these volunteers could be needed to serve for longer periods of time; the need for comprehensive volunteer training; as well as connection to the communities served.
Fiona ultimately focused on three different types of organizations that could potentially host a volunteer health care proxy program:
Community-based organizations: Faith communities, community centers or continuing care retirement communities (CCRCs) could add a proxy volunteer/matching program to their work, building on existing and often long-term social connections.
Human/social service agencies: many organizations already have strong connections with older adults who are most likely to be unrepresented, such as Aging Service Access Points or other non-profits like Friendship Works.
Health systems: situated in the context of the need for medical decision-making; could leverage patient/family advisory boards, retired clinicians or other volunteers.
Her final recommendations were:
To start, look to add a HCP volunteer-matching program to existing organizations that are already well connected to people at risk of becoming unrepresented
Develop a repository of knowledge about volunteer HCP programs
Develop training protocols for volunteer HCPs
Anna and David are looking for opportunities to put these recommendations into action, most likely starting as a small pilot program that can easily be scaled up. The need is immense, and as David shared, "The goal of healthcare providers, to the best of our ability, is to respect the dignity and autonomy of our patients, even after they lose capacity to speak for themselves, which is best accomplished if the patient has identified someone else to be their voice."
Fiona is equally excited that her work in the intersection of law and medicine will make a difference in the lives of those who do not have someone to serve as their designated surrogate decision-maker when they are unable to make medical decisions for themselves. "It's not enough to study bioethics at the theoretical level," said Fiona, "we have a duty to apply that knowledge to solving real-world problems."
Please join us in congratulating Fiona on completing her Master's degree in Bioethics from Harvard Medical School earlier this year. Her next pursuit, starting this fall, is medical school in pursuit of an MD. Best of luck, Fiona!