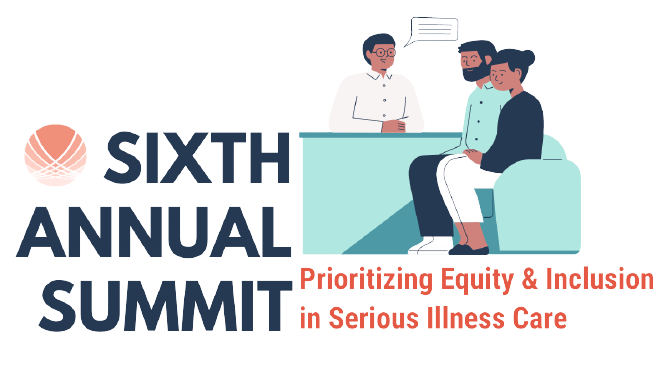 On October 14, 2021, we virtually came together reflect on the findings from our latest nationwide research. We also heard updates from our Public Policy Working Group, Medical Schools' Collaborative, and Nursing Schools Taskforce. Through presentations, discussions and breakouts, we explored what it means to shift to an equity-first approach in all our work to improve communication and care for people and families facing serious illness.
A Fireside Chat with Andrew & Michael
Andrew Dreyfus (Blue Cross Blue Shield of Massachusetts) and Michael Curry (Massachusetts League of Community Health Centers) addressed the role racism has played in healthcare over the course of American history, starting with slavery, and bringing us to the present day when so many inequities exist, in healthcare, education, housing, and more. "It is inherently racist to believe that a population of people don't want to live longer lives, don't want healthy food, don't want access to quality education, don't want to build wealth, and the many other disparities we see in society…and it is about systems, about systemic racism," said Michael. While there has been significant work over the last twenty years to address health disparities, Michael and Andrew called for more coordinated efforts to address the roots of systemic racism and improve the social determinants of health for people of color in the United States.
Research Highlights from Carine & Zamawa
Carine Davila (Massachusetts General Hospital) and Zamawa Arenas (Flowetik) shared findings from our multi-phase, nationwide research study on how people experience the health care system with a particular focus on experiences of Black and Hispanic adults, people with serious illnesses and disabilities, and their caregivers. We also heard reflections from Coalition Co-Chairs Atul Gawande and Maureen Bisognano on how the research directs the Coalition's efforts going forward.
---