Shovel snow for a loved one? Manage finances? Help with meds?
That's care, and any care counts.
Almost 1 in 2 of us are caring for a loved one. It's a 24/7 role – one that impacts us in every aspect of our lives – and the need for support has never been higher.
Supporting people with serious illness often means supporting their caregivers. We want to recognize and support the over one million unpaid caregivers across the Commonwealth.
Blue Cross Blue Shield of Massachusetts, ARCHANGELS, and the Mass Caregiving Initiative at the MassTech Collaborative teamed up to launch the Any Care Counts – Massachusetts campaign as a straightforward way for organizations to show up for the caregivers on our teams and in our communities.
By taking a two minute-quiz, caregivers can get their Caregiver Intensity Score, find out if they are "in the red," "yellow" or "green," and get a snapshot of the top four factors most driving and alleviating that intensity. They can also immediately connect to the Commonwealth's existing support resources in their area.
Getting started is simple – put your own oxygen mask on first and find out your Caregiver Intensity Score, then use the media kit to share Any Care Counts with your organization or community.
Get Your Score View the Media Kit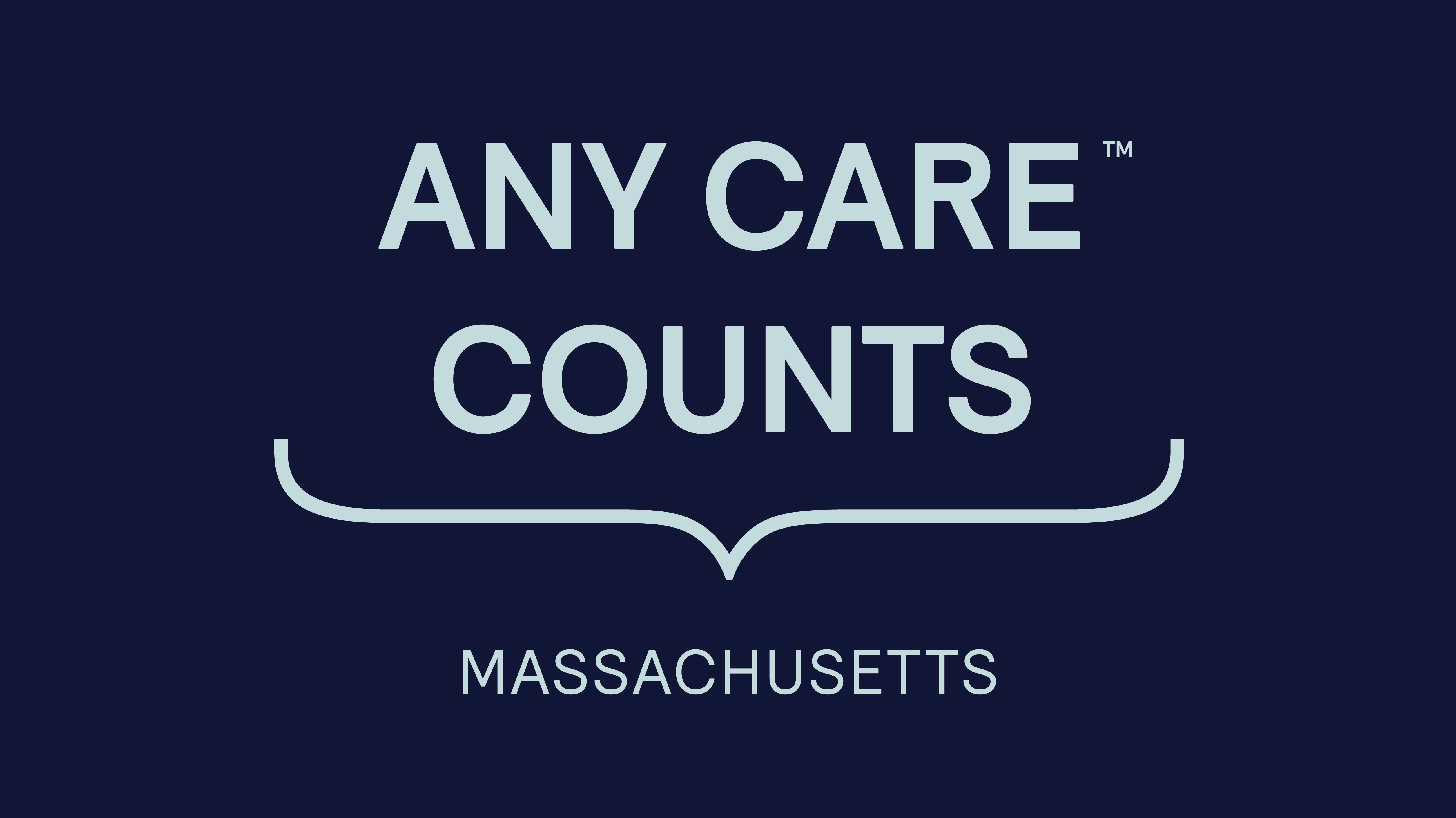 ---
The Any Care Counts - Massachusetts campaign is sponsored by: