Co-Chair of the Coalition & President Emerita and Senior Fellow at the Institute for Healthcare Improvement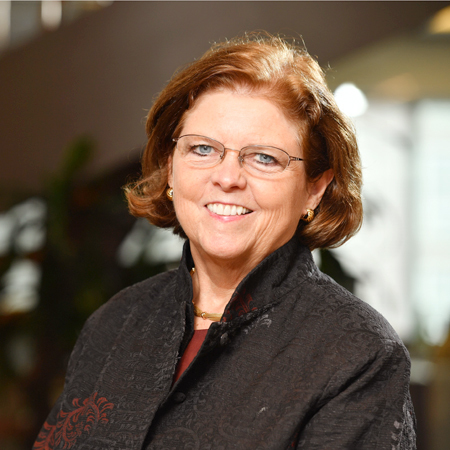 Maureen Bisognano is President Emerita and Senior Fellow at the Institute for Healthcare Improvement (IHI), an independent not-for-profit organization helping to lead the improvement of health care throughout the world. Previously, Maureen served as IHI's Executive Vice President and Chief Operating Officer, leading IHI along with former President and CEO Dr. Donald Berwick for 15 years. She is a prominent authority on improving health care systems, whose expertise has been recognized by her elected membership to the National Academy of Medicine, among other distinctions.

Ms. Bisognano advises health care leaders around the world, is a frequent speaker at major health care conferences on quality improvement, and is a tireless advocate for change. She is also an Instructor of Medicine at Harvard Medical School, a Research Associate in the Division of Social Medicine and Health Inequalities at the Brigham and Women's Hospital, and serves on the Boards of the Commonwealth Fund, the ThedaCare Center for Healthcare Value and Cincinnati Children's Hospital Medical Center..

Prior to joining IHI, Ms. Bisognano was Senior Vice President of the Juran Institute, where she consulted with senior management on the implementation of total quality management in health care settings. Before that, she served as Chief Executive Officer of the Massachusetts Respiratory Hospital in Braintree, MA, where she implemented a hospital-wide strategic plan that improved the quality of care while simultaneously reducing costs.

Ms. Bisognano began her career in health care in 1973 as a staff nurse at Quincy Hospital in Quincy, MA. She was Director of Nursing at Quincy Hospital from 1981-1982, Director of Patient Services from 1982-1986 and Chief Operating Officer from 1986-1987. She holds a Bachelor of Science degree from the University of the State of New York and a Master of Science degree from Boston University.