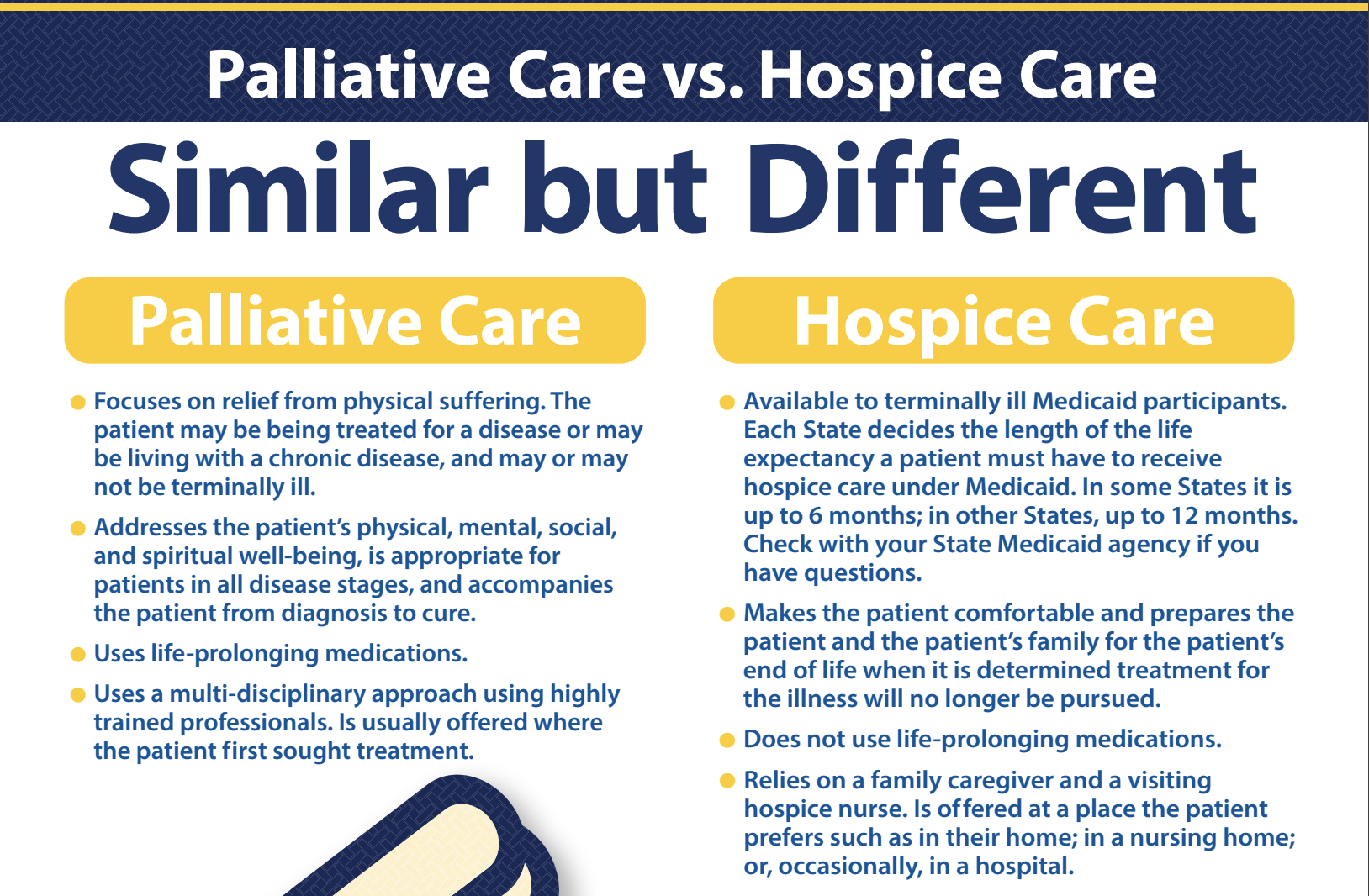 Description: From the Centers for Medicare & Medicaid Services (CMS), this hospice benefit toolkit educates providers and beneficiaries about the hospice benefit, including the differences and similarities between hospice and palliative care.
AACN Domains: Health Policy
Format: Website
Audience: Associates Level; Baccalaureate Level; Graduate Level; Practicing Nurses; Nursing Faculty
Cost: Free
Tips and Suggestions: This is a good resource for learners to familiarize themselves with, especially to become comfortable with discussing hospice with patients, family members, and caregivers.
Citation: Hospice Benefit Toolkit. Centers for Medicare & Medicaid Services. https://www.cms.gov/Medicare-Medicaid-Coordination/Fraud-Prevention/Medicaid-Integrity-Program/Education/Resource-Library/hospice-benefit-toolkit. Accessed September 1, 2023.