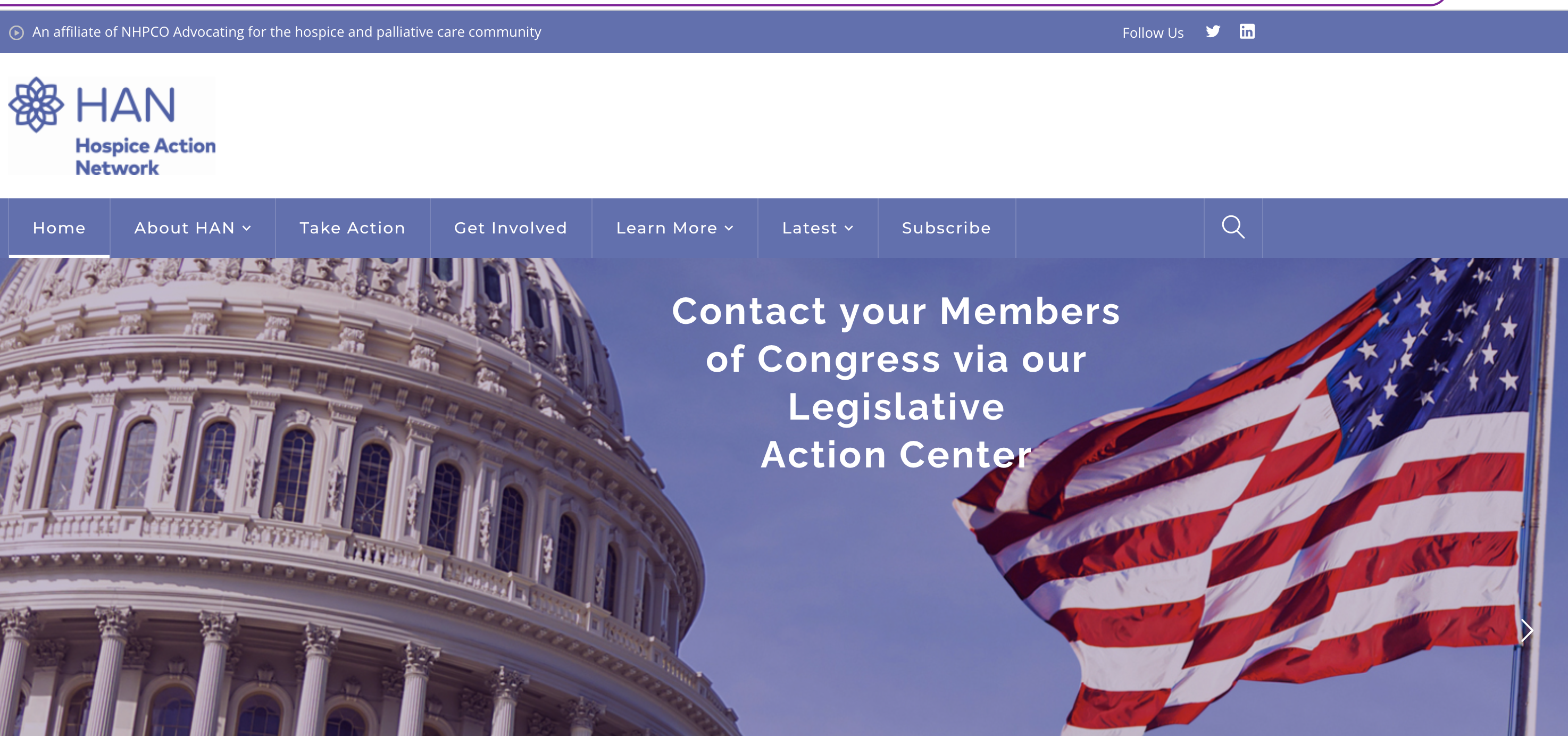 Description: Created in 2007, the Hospice Action Network (HAN) brings together the hospice and palliative care community to speak with a unified voice. HAN is the 501(c)(4) affiliation of the National Hospice and Palliative Care Organization (NHPCO). NHPCO and HAN work closely together to make an impact. NHPCO sets the public policy priorities through its Legislative Affairs Committee. HAN carries out advancing those priorities through direct lobbying, grassroots advocacy, and by empowering Hospice Advocates. Its mission is to advocate, with one voice, for policies that ensure the best care for patients and families facing serious illness and the end of life.
AACN Domains: Health Policy
Format: Website
Audience: Associates Level; Baccalaureate Level; Graduate Level; Practicing Nurses; Nursing Faculty
Cost: Free
Tips and Suggestions: This resource has up-to-date information on legislative activities related to hospice and palliative care, and high-quality information on the several policy topics like payment models, access issues, and workforce strategies.
Citation: Hospice Action Network. https://www.hospiceactionnetwork.org/. Accessed September 1, 2023.