Join us at Our May 16 Summit!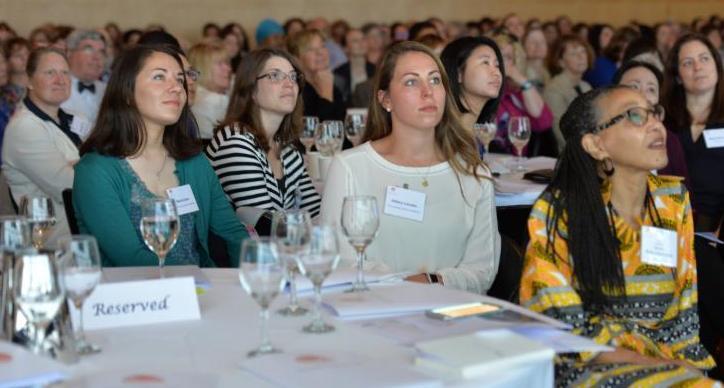 Thursday, May 16, 2019
9:30 a.m. - 2:00 p.m.
The John F. Kennedy Presidential Library and Museum
Columbia Point, Boston, MA
At this year's summit, we will share the results of our messaging research project, including tested language for engaging the broader public, as well as targeted "segments" of the population, in conversations about what really matters to their life and health.
Working Agenda
Results of messaging research and segmentation models
Panel Discussion: The national landscape for advance care planning messaging
Lunch
Breakout Session: Interactive workshop to dive into the detailed research findings and explore how the language and communications tools can be used in our collective work
Along with our colleagues from major national organizations, Coalition leadership will also serve as presenters at the summit:
Maureen Bisognano, President Emerita and Senior Fellow at the Institute for Healthcare Improvement
Andrew Dreyfus, President and CEO, Blue Cross Blue Shield of MA
Atul Gawande, MD, CEO, Haven, the Amazon, Berkshire Hathaway, and JPMorgan health care venture; Chair, Ariadne Labs; Surgeon, Brigham and Women's Hospital; Professor, Harvard T.H. Chan School of Public Health and Harvard Medical School
Ellen Goodman, Co-Founder and Director, The Conversation Project
---
End Game Screening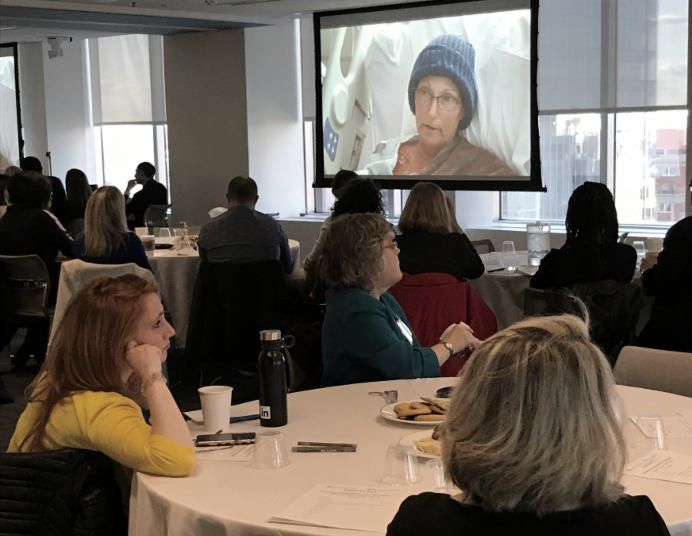 More than 80 people gathered for a screening of the powerful Oscar nominated documentary "End Game" on March 18 followed by a discussion led by Coalition Co-Founder Ellen Goodman about some of the issues raised in the movie.
End Game takes the viewer inside hospital rooms and hospice facilities to experience discussions among seriously ill patients, doctors, and family members as they decide the best course of action during the last days of a patient's life. Seeing the emotions on faces and hearing the words of patients like Mitra, her mother, and her husband Hamid makes these talks both thought provoking and intensely human.
After the screening, some of the audience questions for End Game Executive Producer Dr. Shoshana Ungerleider were about the documentary process. They included decisions about what personal moments the filmmakers decided should be included and which they decided were too personal. For example, the filmmakers chose to keep the camera out of Mitra's hospital room during her final hours, instead placing it in the hallway where viewers were able to see visitors and doctors going in and out of the room.
Both audience members and the panelists who joined Dr. Ungerleider - Rev. Gloria White-Hammond, Co-Pastor of Bethel AME Church, and Dr. Mark Zhang, co-founder of Cake, discussed their own experiences with advance care planning from a variety of perspectives. A major topic was the challenges of getting patients and families to have the important conversations about what matters most to patients. End Game is available on Netflix.
---
The Proven Benefit of Meaningful Conversations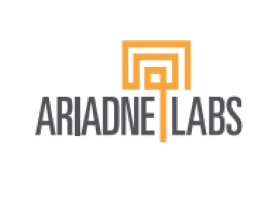 An exciting new study by Coalition member Ariadne Labs supports the idea that when clinicians have meaningful conversations with patients who have serious illnesses, their patients benefit. "Many clinicians are worried these conversations will make patients feel worse, and we found the opposite of that," says study co-author Dr. Joanna Paladino, MD, Serious Illness Care Program, Ariadne Labs. The study found the number of advanced cancer patients with moderate to severe anxiety and depression dropped in half when they had conversations with their oncologists about what matters most. The positive effects of those conversations on anxiety were sustained for at least six months. The study was published in JAMA Internal Medicine and JAMA Oncology on March 14.
The four-year study using randomized control involved 278 cancer patients, 91 doctors, nurse practitioners and physician assistants at Dana Farber Cancer Institute. Half were trained using the Ariadne Labs Serious Illness Care tools program and the other half acted as a control group and did not participate.
One area that was addressed was how to better support the oncologists. "Clinicians want to have conversations, but there are barriers," said Dr. Paladino. "Many feel unsure about when and how to initiate the conversation. Our aim is to close some of those gaps in care." The participating oncologists received a 2.5 hour training on the Serious Illness Conversation Guide developed by Ariadne Labs In addition, they had the option of using in person, email, or telephone clinician coaching on the use of the conversation guide.
The study also found participating patients and clinicians had a serious illness conversation 2.4 months earlier than the control group on average, which was almost five months before death. "These conversations often happen late, especially in oncology," noted Dr. Paladino. "Emotional distress is one of the common burdens of serious illness. This adds to a growing evidence base that conversations can have a therapeutic benefit for patients." An estimated 90 percent of the conversations focused on the patient's values and goals.
Due to its small sample size, the study was unable to demonstrate whether the conversations resulted in care that ultimately aligned with patient goals,. However Dr. Paladino believes that was due to some of the limitations of the study, since there were a smaller numbers of deaths than expected and researchers received fewer than expected survey responses from patients and families. "We learned a lot about measurement in the trial," she noted. "We hope in the future we can think about capturing those outcomes throughout illness, not just at the end of illness."
In the years since the Dana-Farber trial, the Ariadne program has significantly expanded its reach, especially in Massachusetts. "One of the things we are excited about is that it's a potentially scalable model that can be applied in different health care settings," Dr. Paladino explained. More than 300 organizations have implemented the Serious Illness Guide and more than 13,500 clinicians have been trained to use it.
The conversation guide is used throughout the Partners HealthCare System and both Lowell General and Lahey Health were among the first cohort to implement the full program, with financial support from Blue Cross Blue Shield of Massachusetts. In 2018, the New England Quality Care Alliance, and the Mount Auburn Cambridge Independent Practice Association also officially joined a cohort of systems implementing the program, again with support from Blue Cross. Several more Massachusetts systems are expected to join this year. The study was supported by grants from the Branta Foundation, Charina Endowment Fund, Margaret T. Morris Foundation, Richard A. Cantor Fund, Partners HealthCare and the John A. Hartford Foundation. For more information about Ariadne Labs Serious Illness Care visit the website.
---
Normalizing Advance Care Planning: Bethel AME Church's Planning Ahead Program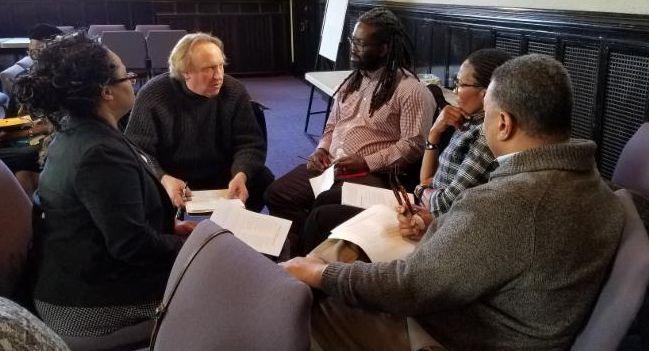 The "Planning Ahead" program at Bethel AME Church in Jamaica Plain is having great success encouraging congregants to not only talk about advance care planning, but also to turn their words into action.
The numbers are impressive. As of this month, 219 congregants have at least started the program since it began in 2016. This exceeds organizers' goal of having half of the 400 members participate by 2020. They are still working towards having half the congregation complete their medical care directive and give it to their primary care physician. An estimated 22 percent have completed that step.
Reverend Rosemary Lloyd, Advisor to Faith Communities for Coalition member The Conversation Project, isn't surprised by the success of Planning Ahead. "This ongoing effort is normalizing having conversations about what matters most in their church community," she says. "More and more people feel less afraid, more curious, and more committed to doing the spiritually mature work of expressing their wishes."
Reverend Sabrina Gray, Bethel AME Church Senior Program Minister and Coordinator of Planning Ahead, believes being persistent and patient is essential. "We want people to understand that it's a process and not something that you wake up one morning and decide to do," she says. She and Reverend Gloria White-Hammond make advance care planning a consistent topic in their ministry. Rev. White-Hammond brings the Planning Ahead program up in sermons, past participants tell their stories through videos shown during services, and Rev. Gray does outreach through communicating with people in the way they find most comfortable, whether it is personal meetings, calls, or texts. In this case, she is willing to take no for an answer – and wants people to participate only when they are ready to do so.
Another important feature of the program is that it doesn't happen all at once. Programs are offered in winter, spring and fall. The Planning Ahead program involves three sessions, which gives congregants time to absorb the information between sessions. According to Rev. Gray, the first meeting introduces The Conversation Project's Conversation Starter Kit. At the second meeting, participants watch the Oscar Nominated short documentary Extremis. They also review Five Wishes/Advanced Medical care, how to choose a health care proxy, and how to make palliative care decisions. Rev. Gray calls the last meeting of the group a celebration and affirmation that the Planning Ahead process has begun. "In the African American community death is not easy to talk about. People know it's going to happen but don't want to discuss it," Rev. Gray says. "We want people to feel good that they have taken on such a difficult subject." The Planning Ahead journey is considered to be done when participants have given their primary care physician their completed medical care directive. This step can sometimes be delayed because participants wait until their annual visit to submit it.
Surveys are done at each stage of the Planning Ahead program to allow organizers to modify it to meet the needs of the community. Resulting changes have included assembling groups with common traits to increase comfort, such as a group made up of younger congregants or one that is all male.
"Planning Ahead is a model for embedding advance care planning in a faith community," says Rev. Lloyd. "It's not a 'one off.'" She believes just hosting an information table once a year or a panel presentation on topics pertaining to end of life planning once every 2-5 years isn't enough to reach people who may take time to become comfortable with the topic.
Rev. Gray appreciates the increased closeness she has seen in the congregation since the Planning Ahead program started. "We know each other better," she says. "I see people interacting and talking more." Rev. Gray recommends that people who want to start a program of their own should assemble a group of committed people and not get discouraged if initial response is slow. "Don't be afraid if people don't want to deal with it," she advises. "You need to find out where people are and meet them there. We are all in this together."
To find out more about Planning Ahead visit the website.
If you have a story to share about your organization, please let us know! Contact Richard Averbuch at [email protected].
---
National Healthcare Decisions Day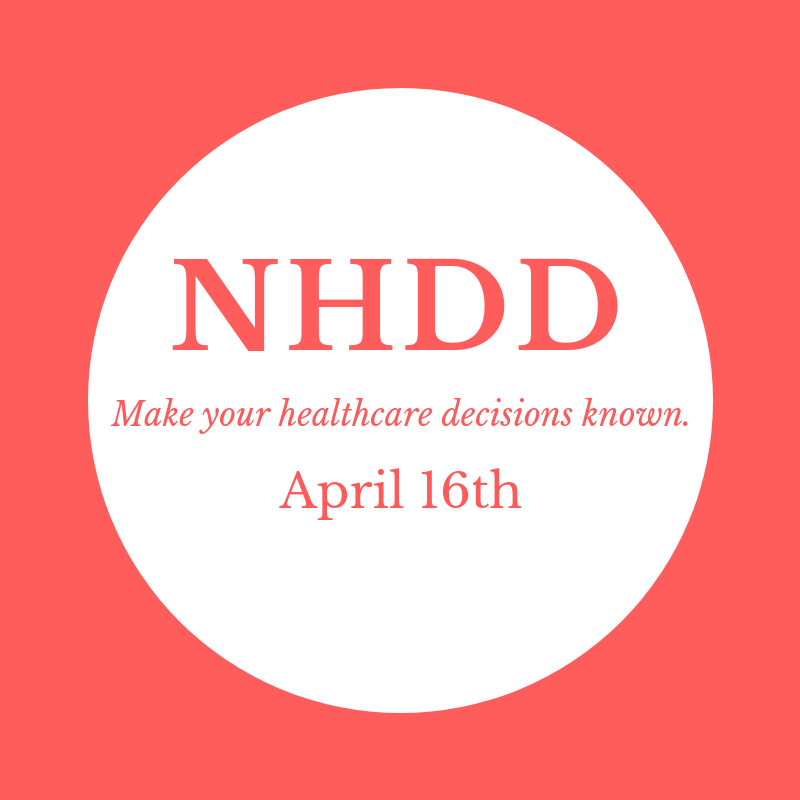 For National Healthcare Decisions Day this year, The Conversation Project (TCP) is encouraging everyone to write by snail mail or email to their near and dear. Write a letter to your loved one about what matters most to you. A letter is, after all, a great way to share our wishes for end-of-life care. TCP will be collecting as many letters as we can and hope to share different examples with you as we receive them. If you're willing to have us share yours, please send it our way ([email protected]). The first ten submissions will receive a TCP Talking Matters pin Click here to learn more.
---