A push to improve care for patients who need guardians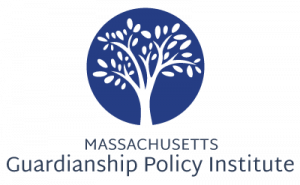 Securing quality care for serious illness can be a major challenge for incapacitated adults who require a guardian to make their medical decisions. This difficulty is exacerbated if they don't have a relative or friend willing to serve in that role. John Ford is a legal services attorney. He is also an important voice in Coalition member Massachusetts Guardianship Policy Institute. The organization is a collaboration that began in 2014 to better determine the extent of the need for support for such incapacitated individuals, to develop resources to address those needs and to improve access to guardianship and its alternatives for all. "If people have the funds, they can pay for guardianship services," he says. "If not, the court has to figure out how to recruit people to serve that role." According to the Institute's website about 4,000 new guardianship petitions are filed each year. The Institute's research estimates that there are 3-4,000 persons who are in this situation in Massachusetts - needing decisional support but having nobody to help them.
Traci Cucinotta understands the challenges of guardianship on both a professional and personal level. Three years ago, the Education and Training Specialist at the Institute's Massachusetts Guardianship Academy was appointed as the legal guardian of a patient with a history of chronic alcohol abuse and mental health issues. "When I first became his guardian, I didn't know him at all, "she recalls. "It happens quite often." At first, she was able to have a basic discussion with him that led to his agreeing to kidney dialysis, but since then his mental capacity has deteriorated. "We couldn't have that conversation now," she observes. By law, guardians are appointed by the court and are only allowed to make what are called "ordinary medical treatment decisions" and must seek permission from the court to make "extraordinary treatment decisions", such as having a patient undergo major surgery or being admitted to a nursing home. The time it takes to secure that permission can lead to a patient not getting the care they need in a timely fashion.
Cucinotta, also an Institute member, is part of the Guardianship Serious Illness MOLST Advisory Committee Honoring Choices Massachusetts formed to address quality of care issues. The committee is made up of experts from several different parts of the process including physicians, nursing facility administrators, officials from the Department of Developmental Services, and lawyers representing both hospitals and individuals.
"We have everything we need to do this well – dedicated professionals and a wonderful guardianship law," says Ellen DiPaola, President and CEO of Honoring Choices. "We are looking forward to coming up with collaborative solutions for equitable and timely care." The committee voted unanimously to recommend adopting the national POLST form and standard care for use in Massachusetts. "We want to make sure we build in one standard of care for every adult across all settings," DiPaola added.
The group also wants to enhance the role of the guardian to advocate for quality care from first diagnosis of serious illness to end of life and to educate all stakeholders about the role of the guardian and increase understanding about what is involved with being a guardian. The desire for better education is what prompted the Massachusetts Guardianship Policy Institute to create the Massachusetts Guardianship Academy in May of 2018 to expand training on the roles and responsibilities of guardians. "Our training covers the basics including limitations to a guardian's authority and the paperwork necessary to submit to the court each year," Cucinotta says. "We are the only entity in the state that trains both professional and non-professional guardians." The courts in Suffolk, Plymouth and Essex counties have been receptive to hosting training from the Guardianship Academy.
To find out more about upcoming trainings visit the Massachusetts Guardian Academy website.
If you have a story to share, please let us know! Contact Anna Gosline at [email protected].
---
National Healthcare Decisions Day

National Healthcare Decisions Day is April 16. Sign up for The Conversation Project's community call Wednesday February 19 from 3-4pm EST. Coalition Executive Director Anna Gosline will be sharing ideas on how to use the Coalition's Good Talk toolkit to jump start your NHDD activities and marketing materials. You will also hear from NHDD founder and chair Nathan Kottkamp about the history and impact of NHDD.
We encourage you to join the Coalition's LinkedIn page. It's where you will find updates on Coalition events and research, learn what is going on with Coalition members, and read the latest industry news. Here is the link to our page.
---
Find us on LinkedIn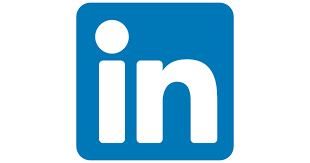 We encourage you to join the Coalition's LinkedIn page. It's where you will find updates on Coalition events and research, learn what is going on with Coalition members, and read the latest industry news. Here is the link to our page.
---

---